It's been four years since the Apple Watch was released, and I've worn a variant of the miniature device pretty much every day of my life for most of this time. You see them everywhere now, but in 2015, wearing a smart watch was a novel idea. I've always been interested in gadgets, owning my first "smartwatch", as Casio Databank, when I was in secondary school. I remember the sum of £40 seeming like a huge amount when I bought the Casio watch, and to be fair, for a 12 year old in 1997, it was. I would marvel with amazement that a Casio Databank watch could store and entire 50 names and phone numbers, schedule alarms way off into the future, and knew how many days were in each month (no need to manually skip over the date for shorter months). The idea of walking around with all that information and potential on my wrist was both mysterious and exciting. How exactly did such a small device know to sound an alarm at precisely the time I'd chosen? Where exactly did all those names and number go when I entered them? I studied computer science and got a job as a software developer and so now it's much less of a mystery to me how it all works, but my curiosity for these kind of smart devices never went away.
A UNIX Box on every wrist
Maybe it's just because I'm now in my early thirties and relatively old, but it seems to me quite fantastical that the smart watches, especially the Apple Watch, are now mainstream. That it's actually considered normal for someone to walk around with an always-on, UNIX-based computer strapped to their wrist – a computer far more powerful than any of the computers I grew up with back in the late nineties and early 2000s.
I find this especially interesting because these days, other consumer hardwire such as smartphones and laptops (or tablets) just aren't that interesting. Phones don't really do anything new anymore. Nicer screens, easier ways to log in, slightly better cameras – incremental updates that make the experience a little bit nicer. Smart watches on the other hand are vastly more compelling from a geek's point of view.
First, there is room for a variety of styles: some of the designs released by LG and Fossil look genuinely beautiful, though Apple Watch is in a league of its own on that front.
Secondly, there is plenty of potential for new sensor input on the wrist. At the moment we have heart rate, accelerometer, and now ECG sensors with the latest Apple Watch, and there is so much more potential for a device that's always on, and always being worn. Will the smart watch eventually displace the smartphone, just as the wrist watch displaced the pocket watch? I don't think it will be as clear cut but I think they will eventually surpass mobile phone usage for many tasks. I certainly find that I need my phone less when wearing a smart watch – I just prefer to use it for certain tasks, mainly idling time reading the news or Facebook, or using the camera – the former is something I want to cut down on anyway.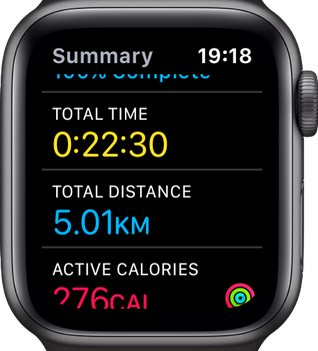 Despite my initial skepticism, I'm now hooked on the Apple Watch. My home is strangely devoid of clocks. Apart from various computing devices, and my microwave, I have no clocks that I can easily glance at (partly due to finding ticking annoying!). Apart from making daylight saving days less of an event, it does mean I rely on a watch or smartphone to keep me on track during the morning. Outside of just telling the time, I've found the Apple Watch useful for using Siri to do things like set timers and reminders. This means I have no need for a dedicated smart assistant like Amazon Echo, a smart watch beats a stationary cylinder in many respects because it's always with me. It's now second nature to dictate reminders into my wrist. Those reminders can always be location based ("At work", "when I leave my car" etc.), unlike an Echo or equivalent. Admittedly, I'm not going to listen to music on the watch's speaker, and the inability to easily control Sonos via the watch is disappointing (there are 3rd party apps, but they're pretty clunky). Apart from this, I do occasionally reply to text messages and emails I receive while at home, more often though I'll initiate a text via the watch using Siri to dictate. Initially I thought I'd use the remote control ability for Apple TV more than I do, partly because there's no volume control for the TV on the watch, nor the ability to send Siri input to the TV (for example to search for something), and so I end up usually needing the Apple TV remote anyway.
Wearing a fitness tracker like the Apple Watch has also helped motivate me to keep active. I was an occasional runner before I owned an Apple Watch, but since, I've really progressed in part due to the ability to easily measure my pace and exertion using the GPS and heart rate sensor. The built in activity app is pretty minimal, and so I find exporting to Strava useful to get some more useful insights into my progress. The ability to go for a run with just a watch and some headphones, and still have access to music, podcasts and statistics while I run is truly amazing.
The downside of wearing a computer all the time is that it can be difficult to switch off. Whether it's BBC News or Strava, companies and apps are desperate for our attention, and the watch can make it easier for them to grab it from us. I'll address this in a future post, but I feel the Apple Watch's fitness goals and achievements are focused on gaining "streaks" and never missing a day. I'd love to see Apple admit that once in a while, disconnecting is also good for your health and reward users for doing so.
Overall though, I'll admit I'm hooked.